Morarka Finance: An Introduction
---
Old world wisdom coupled with new age skills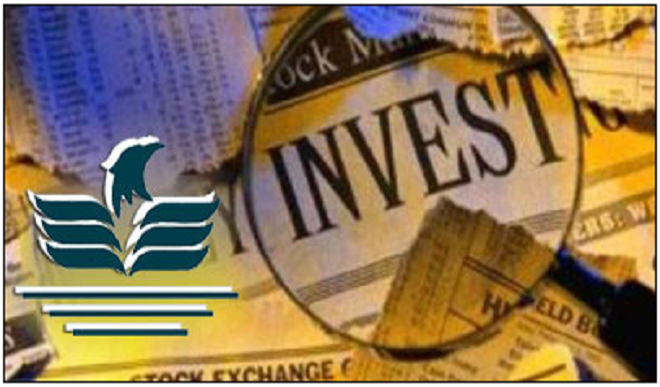 Morarka Finance Limited has a long experience in trading of securities/equities which is evident in the successive achievements which reflect in the company's timeline today. MFL is known to be a very safe and sound investor and securities trading company which conducts its business combining the old world wisdom with the new age technologies and tools. Quality research and analysis, coupled with a vast experience and a sound financial backing make MFL's investments relatively safer, even during the periods when the market sentiment is not so favourable.

The company was originally incorporated as Morarka Holdings Limited vide certificate of Incorporation No. 11-35632 (now CIN No.U 67120 MH 1985 PLC 035632) dated March 15, 1985 with Registrar of Companies, Maharashtra at Mumbai and received the Certificate for commencement of business on March 15th 1985. The name of the Company has been changed from Morarka Holdings Limited to Morarka Finance Limited on May 28th 1993.

The Company commenced its business in 1985 with an initial capital of Rs. 44 Lacs identifying investment activities (Trading and marketable securities) as its core business. The same continued to be the sole activity until 1992 when the Company made a foray into other related activities including Merchant Banking and OTCEI trading.

The capital base was also enhanced to Rs. 157 Lacs in the year 1993-94 to meet the requirements of its expanded business. The Company also worked as a Category II Merchant Banker and in that capacity provided its services in the capacity of Co-Manager for some of the Public Issues.

The Company has underwritten over Rs. 7 Crores worth of issues. At times the Company also worked as an authorized agent of the American Express Bank for the Issue of Travelers Cheque. The Company was also holding a license from the RBI.

The Company made its Initial Public Offer of Equity Shares in 1994 to augment resources to meet the needs of its planned growth, which was a major success. The Company's shares are listed on the Stock Exchange, Mumbai (BSE). The Company has been promoted by Mr.G.R.Morarka.

During our long stint with the stock markets, we have acquired all the knowledge and every possible skill to help investors gain from the markets. Nature of the stock markets is considered highly volatile which makes it necessary for ordinary investors to have access to people with expertise in finance and trade. MFL has emerged as one such institution where such expertise is painstakingly honed and nurtured for the benefit of our clients and associates.

Morarka Finance has enjoys a rich tradition transparency and morality. It is always forthcoming in implementing the guidelines of SEBI, The Ministry of Corporate Affairs and other statutory/regulatory bodies. Even though the company has its own, independent setup, an easy access to the collective expertise of associated companies of the parent group often come as a boon making it a stronger player in the market.

Objectives of MFL

Morarka Finance Limited is the Leading Non Banking Finance Company (NBFC) from the Morarka Group. It has undertaken series of initiatives to diversify its traditional business activities. Its growth has been composite. At present it is engaged in the activities related to the Portfolio Management which includes Investment in Securities, Corporate Advisory Services, Advancing of Loans.

Major Objectives of the company are:

(1) To carry on the business of an investment company and to buy, sell, invest in and acquire and hold, shares, stocks, debentures, debenture stock, bonds, units and securities issued or guaranteed by any company constituted or carrying on the business in India or elsewhere and debentures, debenture stock, bonds and securities issued or guaranteed by any government, state, dominions, sovereign, public body or authority, municipal , local or otherwise and that the company shall not carry on the business of Banking as defined under the Banking Regulation Act, 1949.

(2) To acquire any such shares, stocks, debentures, debenture stock, bonds, obligations or securities by original subscription, tender, purchase, exchange or otherwise and to subscribe for the same, either conditionally or otherwise and to guarantee the subscription thereof and to exercise and enforce all rights and powers conferred by or incident to the ownership thereof.
The Parent Group
---
Dwarikesh Group: where our roots belong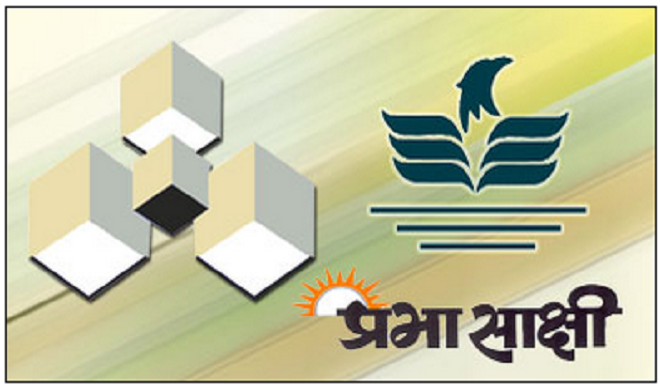 Morarka Finance Limited has been promoted by Mr. Gautam R Morarka, one of the well known industrialists and businessmen who are shaping the industrial landscape of the country. He heads Dwarikesh Group that manages a host of successful companies in areas as diverse as sugar, power, distilleries, ethanol production, agriculture production, media and information technology. Dwarikesh Sugar Industries Limited (DSIL) is an integrated conglomerate primarily engaged in the manufacture of sugar and allied products. Dwarikesh Sugar's plants are based in Uttar Pradesh, the land of gangatic plains known for a high yield of sugarcane. Other companies of the group are run from Mumbai and New Delhi.

The flagship company DSIL, has three divisions (sugar, power co-generation and industrial alcohol-ethanol) located in Bijnor in UP. Its sugar capacity stands at 21,500 tcd for all 3 units put together ,a Distillery capable of manufacturing Industrial Alcohol & Ethanol a 30 KL output per day, Cogeneration of 86 Mw ,out of which 56 Mw is contracted for sale to State Grid. Led by a team of dynamic professionals, the company strives to establish itself as a market leader in the sugar industry. Financially, Dwarikesh is a highly successful, constantly growing and dividend paying company barring in last 2 years.

Dwarikesh Sugar Industries Limited, which made a successful IPO in November 2004 raising Rs. 32.50 Crores, has impressed everyone including the Foreign Institutional Investors who have consistently been showing faith in the company's ambitious plans. During the year 2005-2006 the company has raised funds amounting to Rs 54.05 crores , through 3 million Global Depository Receipt (GDR) representing 3 million Equity shares of face value of Rs 10 each @ USD 4 per GDR.

In fact, the outlook for the entire sugar industry is promising as sugar market is growing rapidly and the Government is likely to enhance the compulsory blending of petrol with ethanol from present 5% blending to 10% in near future.

Dwarikesh Informatics Limited

The IT arm of the group, Dwarikesh Informatics Limited, is active in the IT services industry. The company provides services such as software development, web development, data mining, database management and support, consultancy, localised application development and content provision. It also provides services in areas such as graphics, animation and multimedia. Dwarikesh Informatics looks after Dwarikesh group's web and software requirements as most of our IT development is carried out in-house. The company runs a host of websites and a highly successful Hindi news portal under the name www.prabhasakshi.com.

On an average, the portal receives more than 6 Lacs of hits per day and has been ranked high by various independent reviewers and analysts such as Alexa, Google and MSN India. A competent team of experienced professionals manages the portal.

The portal has as many as 30 categories of content, and some prominent personalities such as Mr. Tarun Vijay and Mr. Kuldeep Nayar are among its contributors. The portal is dynamically updated and provides 'news as it comes' from all over the country. Microsoft Corporation has also praised the portal for professional maturity, comprehensive nature, depth of content and speed of news coverage.
Our news portal has evinced considerable interest among surfers / readers, especially the NRIs and surfers in capital cities of India. Going by the number of daily page views, it falls among the top three Hindi portals in the world.
In March 2016, DIL launched Prabhasakshi Epaper and within two months epaper achieved almost 30 thousand daily visitors. Keeping with the new technological developments and concurrent online trends, the portal, www.prabhasakshi.com was revamped and redesigned in March 2016. Prabhasakshi Mobile app also launched with new version or portal. Now Prabhasakshi is only Hindi News portal which have Text News, Audio News and Video News. Prabhasakshi mobile app is available for download on Google play store.
Recently Prabhasakshi and UCWeb of China's alibaba.com signed the agreement. Prabhasakshi provides the news content for UCWeb mobile app.
Prabhasakshi.com has been judged as one of India's '25 successful internet portals' by 'Kadambini' magazine published by the reputed Hindustan Times group. The portal has also been listed as one of India's top 250 IT implementations by the well-known IT magazine 'PCQuest'. 'Media Critique', a reputed journal of the media world, has featured Prabhasakshi as a pioneering portal in Hindi language and has interviewed Mr. G.R. Morarka, Chairman of Dwarikesh Informatics Limited in this regard.
Core Values And Commitments
---
Transparency, morality and compliance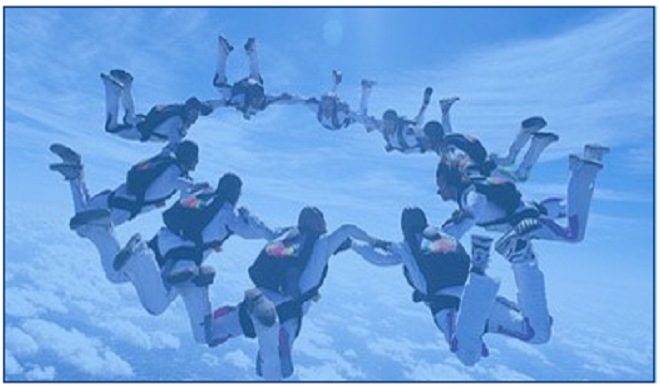 At Morarka Finance Limited, we work for the collective growth of the all stakeholders including our customers, investors, shareholders, the workers and the service providers. To be the first preference of our customers as a leading integrated provider of complete financial services through superior value creation and technology. It is said that: "To acquire wealth is difficult, to preserve it more difficult, but to nourish it wisely, the most difficult of all." "Knowledge is a treasure but practice is the key to it"

We believe that the desire for knowledge increases with the acquisition of it. At Morarka Finance we make the best use of intellect and expertise putting knowledge to good practice as and when and where you need it. For us the concept of perfect service is constantly expanding. This along with transparent business ethics, inspired and innovative solutions is what our investors have come to expect from us.

A mutually profitable equilibrium:

A firm belief that every Morarka Finance Ltd. team member holds is that the other person's interests count as much as his / her own. It is not surprising that Morarka Finance Ltd. has always been able to strike a mutually profitable equilibrium with ease while interacting with diverse internal and external stakeholder groups. Morarka Finance Ltd. strives to make the good of these diverse stakeholder groups as part of its good.

Morarka Finance Ltd. recognizes that maintaining the trust and confidence of all its stakeholders is crucial to its continued growth and success. We are aware that a company must be an integral part of the society in which its operates: that it must fulfill a number of different expectations – financial, social and environmental: and that there is no substitute to being right.

In pursuit of these values outline above, we are committed to the ethical treatment of all our stakeholders.

Commitment to Stakeholders: In all our relationships we demonstrate our steadfast commitment to all our stakeholders:

Our employees: Morarka Finance Ltd. recognises that its commercial success depends on the full commitment of all employees. We are committed to respect the human rights of our employees. We strive to treat our employees with honesty, just management, due dignity and fairness. We are committed to providing our employees with a good, safe and healthy environment and competitive terms and conditions of service.

Our customers/ investors: We are committed to produce reliable, world-class quality products and services, delivered on time, at a fair price. Morarka Finance Ltd. strives to win and maintain customers by developing and providing products and services which offer value in terms of price, quality and safety.

Our environment: Morarka Finance Ltd. is committed to acting as a concerned and responsible community participant reflecting all aspects of good corporate citizenship.

Our shareholders: We are committed to pursuing sound growth and earnings objectives and to exercising prudence in the use of our assets and resources. Enhancing shareholder value remains the prime driving force of Morarka Finance Ltd. business and financial decisions. We will ensure our success by satisfying our customers and increasing shareholder value.
Board Of Directors
---
A dedicated and diverse leadership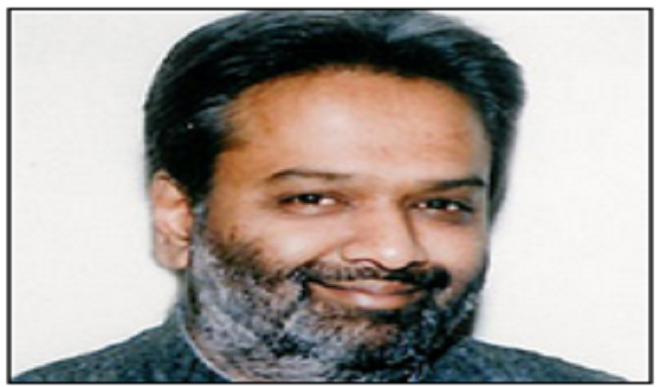 Morarka Finance Limited boardroom consists of people who have carved a niche in the industry in which the company operates. They bring with them a wealth of experience, exceptional abilities, professional wisdom and innovation. A perfect blend of experience, youthful vigour and enthusiasm; the MFL boardroom has been the guiding force behind the successes of the company in a highly competitive financial market. They are responsible to shareholders for the management of the company and the protection of our assets.

Mr. Gautam R. Morarka (Chairman):

Mr. Gautam R. Morarka is the younger son of Late Shri Radheshyam R. Morarka, an eminent parliamentarian for over two decades. Mr. G. R. Morarka is a Commerce graduate from Bombay University and has also done ICWA (Inter) from the Institute of Cost and Works Accountants of India.

In April, 1988, he was appointed as the President in the family run M/s. Pampasar Distillery Limited ('PDL') and within a year he was elevated to the post of Managing Director. During his tenure as President and then as Managing Director of PDL, the Company witnessed good growth. In 1991, PDL also made a successful maiden public Issue of Equity Shares. In view of decontrol of molasses and very strong competition from major players, Mr. G. R. Morarka disinvested his controlling interest in PDL during 1993 in favour of M/s. Shaw Wallace & Co., and invested the sale proceeds in setting up Dwarikesh Sugar Industries Limited. Mr. G. R. Morarka set up Dwarikesh Sugar Industries Limited, in the year 1993-94.

He is the Managing Director of Dwarikesh Sugar Industries Limited, and Director in Dwarikesh Trading Company Ltd., Dwarikesh Informatics Ltd, Dwarikesh Agriculture Research Institute (Non-profit making company) and Faridpur Sugars Limited. Further, he is member of Governing body of Motilal Nehru National Institute of Technology, Indian Council of Agricultural Research and National Institute of Technical and Industrial Engineering.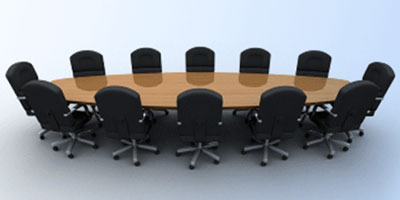 Mr. S.H. Nevatia (Director): Mr Sudhir H Nevatia is a Commerce Graduate & a member of The Institute of Chartered Accountants of India .He has rich & varied experience of the Accountancy profession .

Mr. B.J. Maheshwari (Director): Mr. Maheshwari graduated with Honours from Bombay University and is a fellow member of the Institute of Chartered Accountants of India and the Institute of Company Secretaries of India. He has an experience of over 27 years in various capacities.

Shri Vijay S. Banka (Director): Shri Vijay S Banka has been inducted on the Board w.e.f. 29th September, 2011. He has more than 26 years of experience in handling Finance, Accounts and Treasury Functions. He holds professional degree as a Chartered Accountant.

Ms. Kalluri Savitha Rao: Ms. Kalluri Savitha Rao completed her Bachelors of Arts from IGNOU and SSLC from Karnataka Board. She has also completed her Diploma in Secretarial Course from Davar's College of Commerce in the year 1997-98. She is associated with Dwarikesh Sugar Industries Limited since last 26 years and currently she hold the post in the grade of Assistant General Manager.

Ms. Priyanka G. Morarka : Ms. Priyanka G. Morarka holds a bachelor's degree in management studies from the University of Mumbai, postgraduate diploma degree from the Institute of Management Technology, diploma in international management from the University of London. She has also completed her Certificate course of Business admin from IIM Culcutta and ranked in Top 8 in General Management and also completed her eMBA – Finance from IMT Ghaziabad. She has completed her training in various fields on Human Resource, Administration and Finance.


IF YOU ARE AN INVESTOR
Basic stock market tip
One mistake that most novices make when the stock market prices are high is that these prices would continue to rise. However, this is a wrong view, since the stock market can fluctuate greatly at any time.
Think out of the box
Another thing that you should do in order to be more successful in the stock market is to take the opportunities that other investors give to you. If everyone else is selling their stocks, go out and buy some of theirs. If everyone is buying, sell some of yours.
Diversify your investments
Another recommended step from many stock market tips that you could get to follow is to diversify your investments. Some companies may get to face hard times, and your investments on them may go downhill. That is why it is really recommended that you diversify your investment portfolio.
Allowing your stock to grow
Another stock market tip that you should follow is that you need to allow time for your stocks to grow. When you buy stocks, don't expect it to rise in value the next day. The value of good stocks usually grows slowly. You should always be patient and wait for the stock to grow in value.
Buy when prices are low
One of the best stock market tips and one that the successful people have followed is to buy stocks when their prices are low and wait until the prices rise. You should try to fix up a reasonable and practical income target.
Curtsey
stockmarketsoup.com